Winay Wayna Peru `14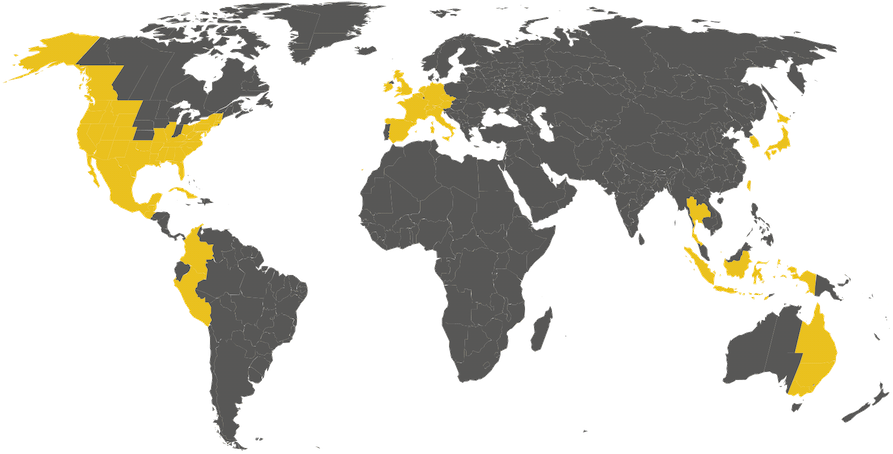 Featured Projects
Nike App Personalized Feed
2019
Backend system architecture for personalized user feeds on the Nike App including product recommendations, authored content by featured athletes, and social functionality.
Nike GraphQL Multi-Tenant Platform
2019
Multi-org platform exposing a common set of stateless aggregation gateways on top of Nike's hundreds of microservice APIs, enabling a variety of unique clients to define their exact data schema requirements across services in a declarative query. This improved time-to-market through thinner clients with reduced network calls and data orchestration; no more overhead to build and support one-off aggregation layers; reusable functionality; and improved client performance by reducing the number and size of network calls required for client-applications.
Nike.com Containerization and API Service Blueprint
2018
Organizational strategy, best practices, and blueprint for containerization. Service modernization into the containerized cloud across 12 backend and frontend teams. Service template with component library and custom service-generataion CLI improving time to market. Weekly internal-community-organized meetup to evolve the inner-open-source monorepo project library.
Faster deployments (5x), quicker scaling (5x), and more frequent deployments (8x). Improved infrastructure utilization, improved integration testing with environment parity, and improved UAT testing with deployments of N-number of unique branches.
Nike Retail Auth
2017
Foundational authentication and authorization service enabling retail employees worldwide to use their regional point-of-sale (POS) credentials as SSO to access hundreds of cloud-based Nike Digital APIs. Implemented independently adhering to OAuth and OpenID-Connect standards to provide JWT-credentials with extensive penetration-testing and multi-region failover (disaster recovery).
Nike Retail Touchscreens
2016
An "Endless Aisle" – interactive retail touchscreens enabling customers to browse .COM product, facilitate checkout, and provide mapping/sign-up for Nike events. Deployed worldwide across 100+ Nike retail locations, 3 continents, and 4 languages.
Implementation involved an Electron/NodeJS-based touchscreen platform providing seamless integration, inter-app navigation, and messaging between multiple independently developed web applications; several JavaScript (React/Redux/NodeJS) touch-screen web apps; and high-availability/scalability AWS architecture with canary continous-delivery.
Department of Energy
2015
Multi-office platform built on the Drupal 7 framework providing a web presence for over 60 offices. Streamlined automation scripts with Jenkins. Mapbox integration for rich visualizations. Sophisticated publication workflow for reviewing of content with minimal developer assistance. Responsive design for a quality experience across a wide range of devices. Multi-region failover.
Phone Call Notes
2014
Android Java mobile app giving users the ability to take notes on phone call conversations, mapped to contacts. Google Play Store with hundreds of downloads and a 5-star average review.
Bassmaster
2014
Drupal 6 platform with accompanying Angular / Cordova mobile app for iOS and Android. Serves the half-a-million strong Bass Anglers Sportsman Society.
IRS
2012
Full-stack software development to expand IRS website with various functional, content, and UI changes.